Tips to make your website look better
Here are some tips for making your website look better:
Use a clean, professional design: A clean and professional design will give your website a polished and professional appearance.
Use high-quality images: Using high-quality images can make a big difference in the overall look and feel of your website. Make sure to use images that are relevant to your content and that are high-resolution.
Use a consistent colour scheme: Choosing a consistent colour scheme and using it throughout your website can help create a cohesive and professional look.
Use clear and easy-to-read fonts: Using easy-to-read fonts will help ensure that your website is accessible and easy to navigate.
Use whitespace effectively: Whitespace, or negative space, is the empty space around and between elements on your website. Using whitespace effectively can help create a clean and uncluttered look.
Use responsive design: Making sure your website is responsive, or able to adjust to different screen sizes, is important for ensuring that your website looks good on all devices.
Use calls to action: Calls to action, or buttons or links that encourage users to take a specific action, can help guide users through your website and improve the overall user experience.
Optimize your website for speed: A slow-loading website can be frustrating for users, and it can also impact your search engine rankings. Make sure to optimize your website for speed by using tools like Gzip compression and image optimization.
Use a clear navigation structure: A clear and easy-to-use navigation structure can help users find what they're looking for on your website and improve the overall user experience.
Use mobile-friendly design: With more and more people accessing the internet from mobile devices, it's important to make sure your website is optimized for mobile. This includes using responsive design and making sure that all elements of your website, including text and images, are easily readable on smaller screens.
Use relevant and unique content: In addition to the design of your website, the content on your website is also important. Make sure to use relevant, unique content that is useful and engaging for your audience.
Use social media integration: Integrating social media into your website can help improve its overall appearance and make it more interactive. This can include using social media widgets to display your latest tweets or using social media buttons to allow users to share your content.
By following these tips, you can help make your website look professional, user-friendly, and visually appealing.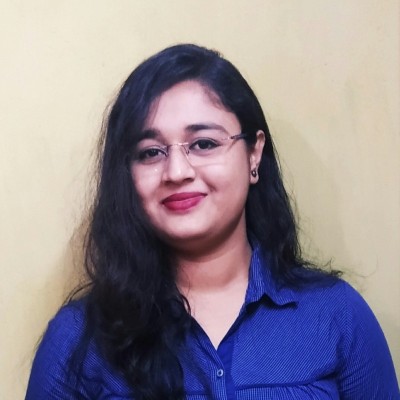 As a content writer, I have a passion for crafting compelling and engaging stories that inform, educate, and entertain. With a background in journalism and marketing, I have a strong foundation in research and writing, and I enjoy using my skills to help businesses and organizations share their message with their audience.
Also I'm a JavaScript developer with a passion for building innovative and intuitive web applications. With over 2+ years of experience in the industry, I have a strong foundation in JavaScript, HTML, and CSS, and I am constantly learning and staying up-to-date with the latest technologies and best practices.